Unclear communication slows down your organization
Frustration from long and unfocused meetings
Lack of confidence causing great ideas to go unshared
Constant struggle to keep everyone aligned
Disappointment from presentations that don't lead to action
We believe every department, every team deserves a culture of clear communication.
We believe every department, every team deserves a culture of clear communication.
We are an adventurous husband/wife duo who are passionate about clear communication.
While living and working around the globe for 10 years, we personally experienced the negative impacts caused by unclear communication in international and diverse organizations.
We founded Lead with Words in 2015 to partner with organizations to tackle this challenge and make a difference in their communication.
We started by delivering in-person trainings to companies in China, and now, our e-learning has made Present to Influence accessible to organizations around the world.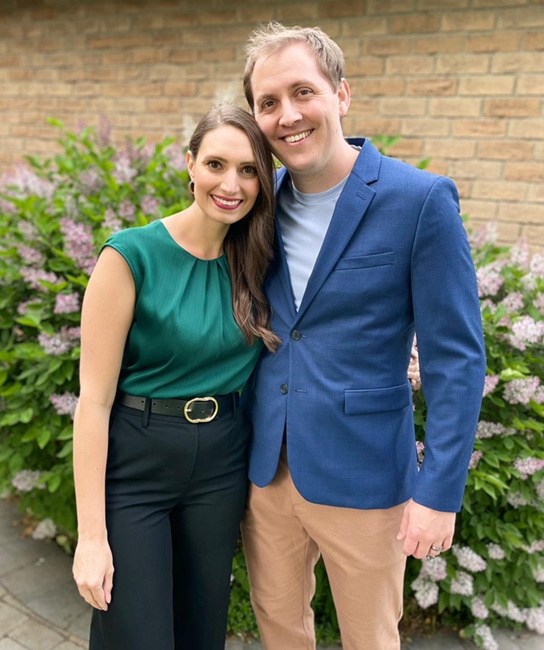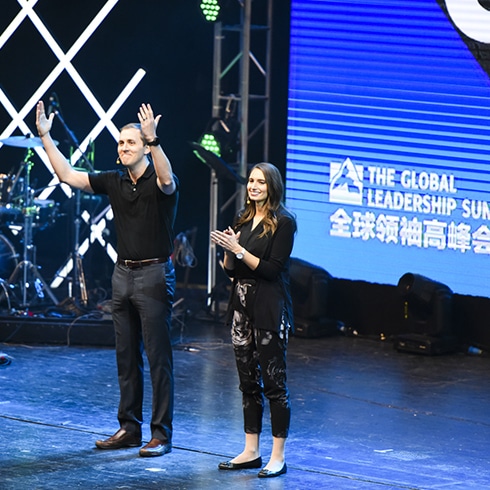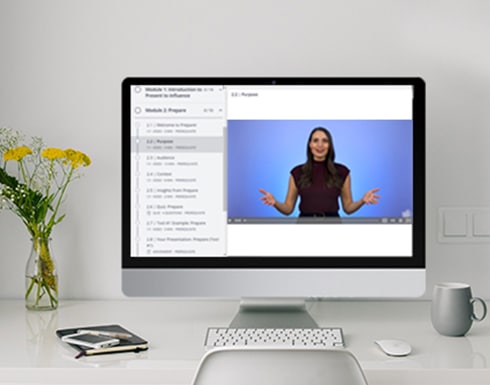 Trusted by leading companies
Present to Influence is a 10-hour, video-based e-learning
It's time to bring clarity to your daily communications
1. Schedule a call
Let's talk through your communication training needs so we can understand your current challenges and desired outcomes
2. Receive your custom plan
Based on your specific needs and scope, we send you a customized communication plan and enroll your learners in the e-learning
3. See your learners grow
Your learners will 'present to influence' at all opportunities and drive your organization forward
What business leaders say about Present to Influence
"My teams found the Present to Influence training a game-changer."
"In our daily work environment, it's crucial to be able to deliver complex content in an understandable way, customized for the respective audience. We made a huge step in this direction from this training!"
"The program has an excellent structure and very good tools to prepare presentations that influence. I know from experience that this training can benefit people from every background and provide skills for highly effective communication."
"People working in an international company will definitely benefit from this training."
"Our hotel management not only absorbed the secrets of what, why, and how, but also got lots of practice. We can now see the huge difference between the 'before' and 'after'. I highly recommend 'Present to Influence' to all organizations and leaders."
"We work in a multicultural environment, presenting our ideas to decision-makers from different backgrounds, which requires excellent presentation skills. This training was the perfect fit for our people, and everyone made significant progress."
What learners say about Present to Influence
"I have been giving public presentations for over 25 years, addressing crowds up to 500 people in the past and I'm absolutely thrilled to have taken this training because it taught me a system that works. Well structured program with very valuable lessons, tips and strategies. Loved it!"
"I found it to be very beneficial. The separate toolkit pdf is going in my 'take everywhere career bag' and for personal use forevermore."
"The content was well presented, clear and supported by concrete examples. I could easily identify my areas of improvement and make connections to my current work and past presentations."
"A huge thank you - prior to this course I admit I didn't prepare enough and just jumped straight into slide development - my presentation story now will be more clear, logical, persuasive, and end with action!"
"The training was clear, practical, efficient, and busted the myth that presentations are scary."
"I really liked the hands-on practical format - listening to videos, noting down key learnings, then putting what you have learned into practice. I liked how it was broken down into steps and then you practice each step. Watching yourself on video is very powerful to build self awareness as well as demonstrating your before/after delivery and improvement."
"I was pleasantly surprised by the great learnings I've had through this well-structured training. If you are on the same journey to increase your influence and productivity through clear and confident communication, I would recommend this course!"
"I loved how the training combined theory and practical application. Mike and Michelle are both professional and humorous!"
"I liked that we separated every step of the development of a presentation: preparation, structure, body language, voice, and eye contact. This made it easy to concentrate and make improvements on each step separately."
"My favorite thing about this training is that it involves lots of practice!"
"The tools are very clear and the layout is so simple. They force you into making clear statements. You just understand the structure after you go through the tools. I will definitely use these tools again!"
"The tools we received will help save me time when developing presentations in the future. I suggest that we can continue to hold this training every year!"
"What we learned is adaptable to any kind of communication."
"This training is beneficial to our work."
"I like that I got to work on a real presentation I have coming up."
"I liked that we learned a clear structure. The tools they provided make it easy to follow this structure. It's an excellent training!"
Ongoing access to the e-learning

Workbook and Toolkit

Optional one-on-one coaching

Optional "Ask Me Anything About Communication" webinar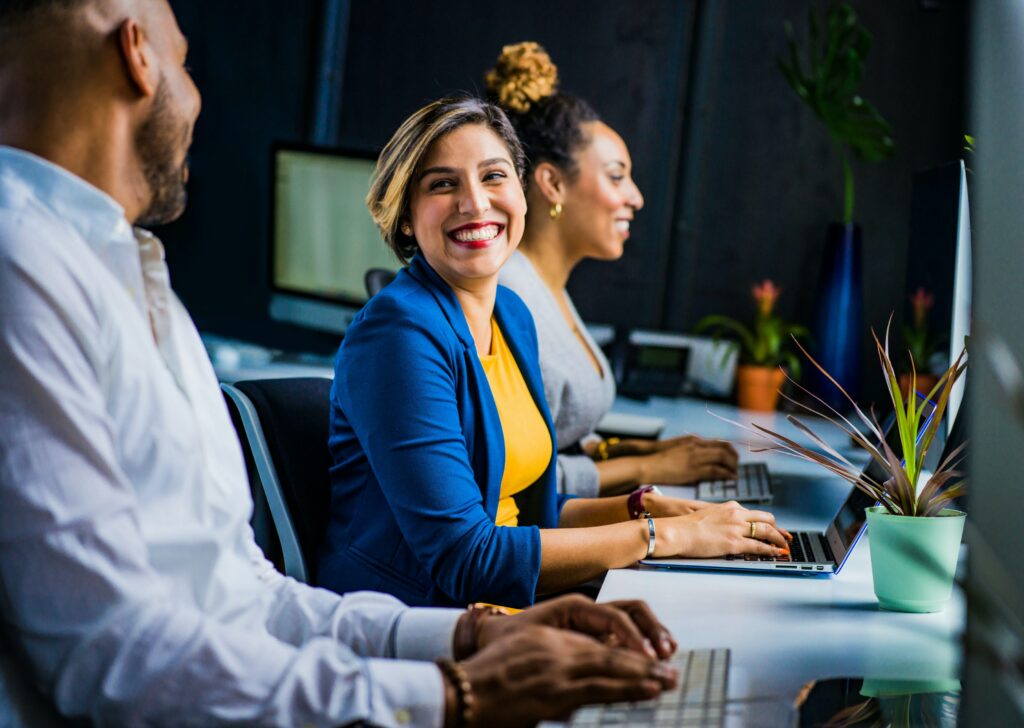 We equip employees to be
more effective in their roles
by becoming
more effective communicators